Organic Argan Body Oil - 100% Argan Oil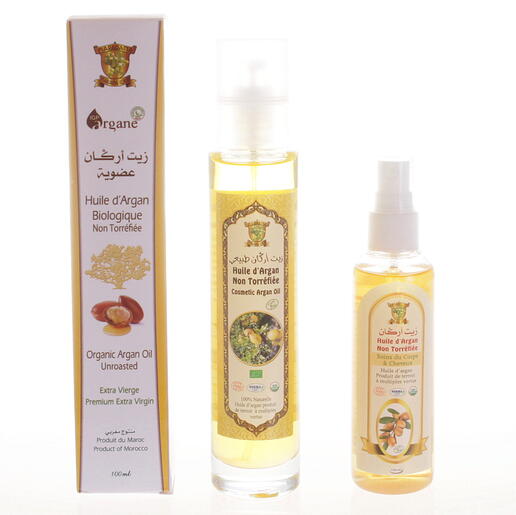 Gundara is offering an excellent organic argan body oil. Is is just unbelievable how quickly the skin absorbs the oil and what a nice soft feeling you get from that. Argan oil is said to be rejuvenating. 100% pure argan oil.
This organic product has been manually produced in the women's cooperative Marjana (near Essaouira) from the kernels of the argan tree (Argania spinosa). The argan tree is endemic to this region and only grows in the south-west of Morocco. Our bottles contain 60ml of the finest organic argan body oil.