Organic Musk or Eucalyptus Scented and Perfume Free Soap Based on Argan Oil from Morocco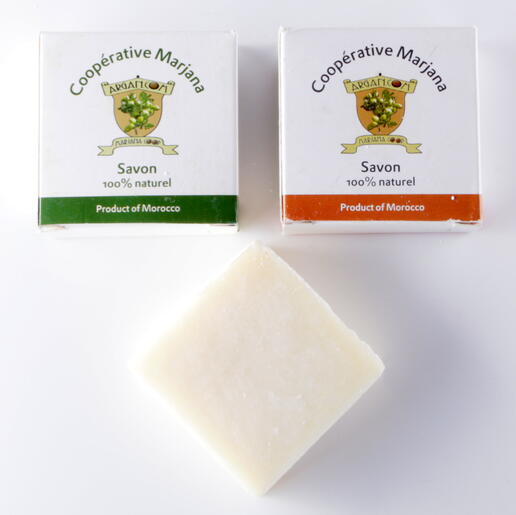 A musk, eucalyptus or perfume free scented soap based on organic argan oil for the pleasure of your skin. This organic handmade soap is nicely cleansing and soothening. This is a very nice present for a good friend!
The argan oil is extracted at a women's cooperative in southwestern Morocco from the kernels of the argan tree (Argania spinosa). The argan tree is endemic to this region and only grows in the south-west of Morocco.