Handmade Tuareg Ring Alliance - Silver Tuareg design from Niger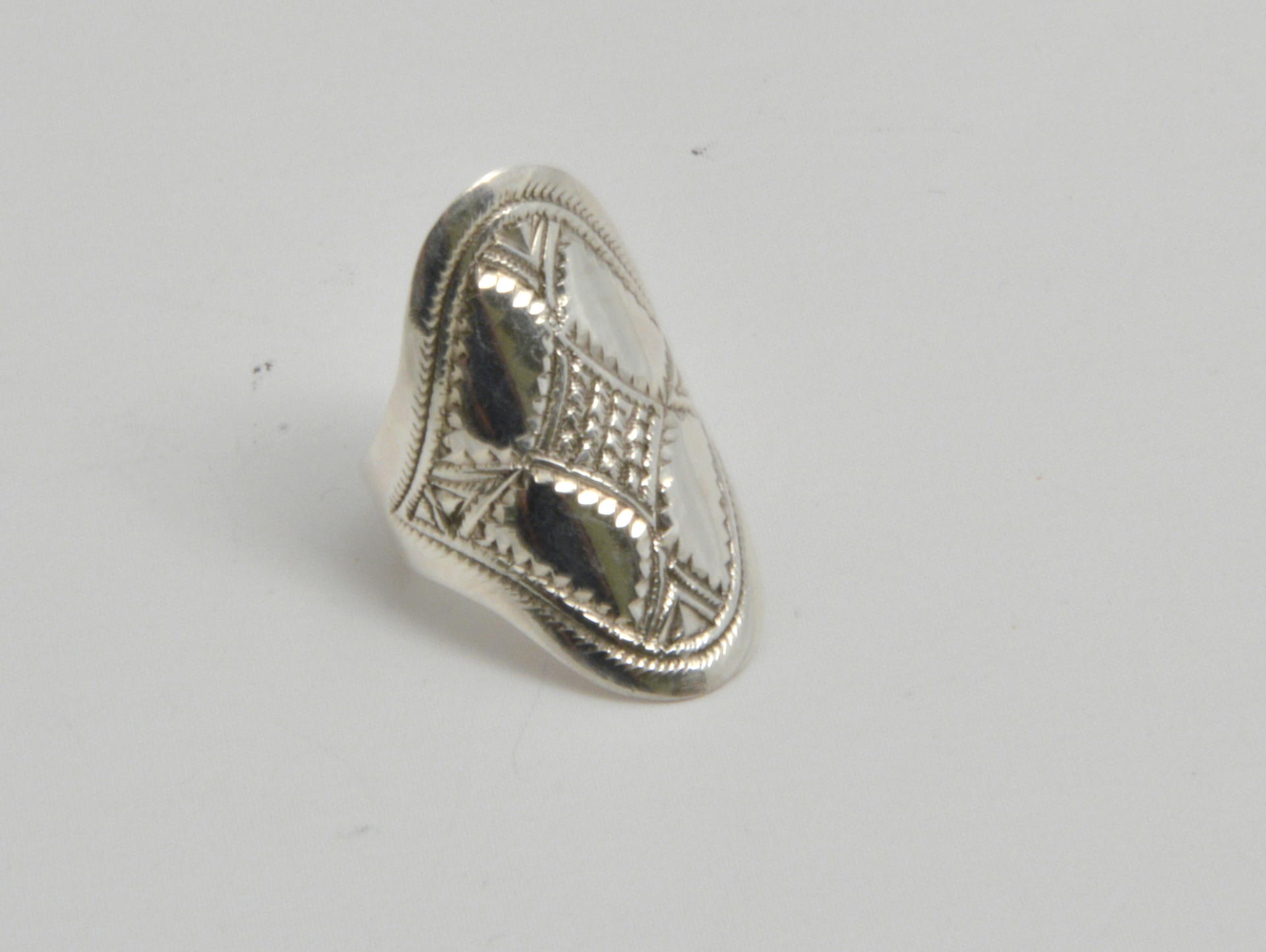 Tuareg ring made of real silver - beautiful and fairly traded
The Ring Alliance from Niger
This Tuareg-Ring made of real silver combines ancient craftsmanship with the Tuareg tradition of jewellery making in order to communicate timeless values. The simple concentration on eternal human themes creates a beautiful piece of jewellery that speaks to us around the world and is a great individual gift.
Further properties of the Tuareg ring

This fair silver ring is handmade by Tuareg from the family Ataher (tribe of Kel Tamaschek) from Agadez in Niger. This silver ring is finely crafted by hand and it is very convincing due to its original shape and special design. The ring alliance stands for a connection between different elements or people.
In Niger, this handicraft and thus also a form of storytelling is passed down from generation to generation. Many people in Niger are illiterate, so stories, traditions, symbolism and mysticism are often passed forward by means such as handicrafts.
Material used

The ring is 98% silver.
Fair trade at Gundara
In our approach,we purchase our articles directly from the craftsmen themselves. Trade and production conditions are fair and no money is lost to intermediaries. The money goes back as much as possible to the artisans. The history of the Ataher family is also described in the book "The grandchildren of the lizard" where you can learn more about the Tuareg if you are interested.
100% fair and traditional handmade by Tuareg from Niger
German Ring Size (Perimeter mm):