Natural Leather Handbag - Mila - Bag with Round Handles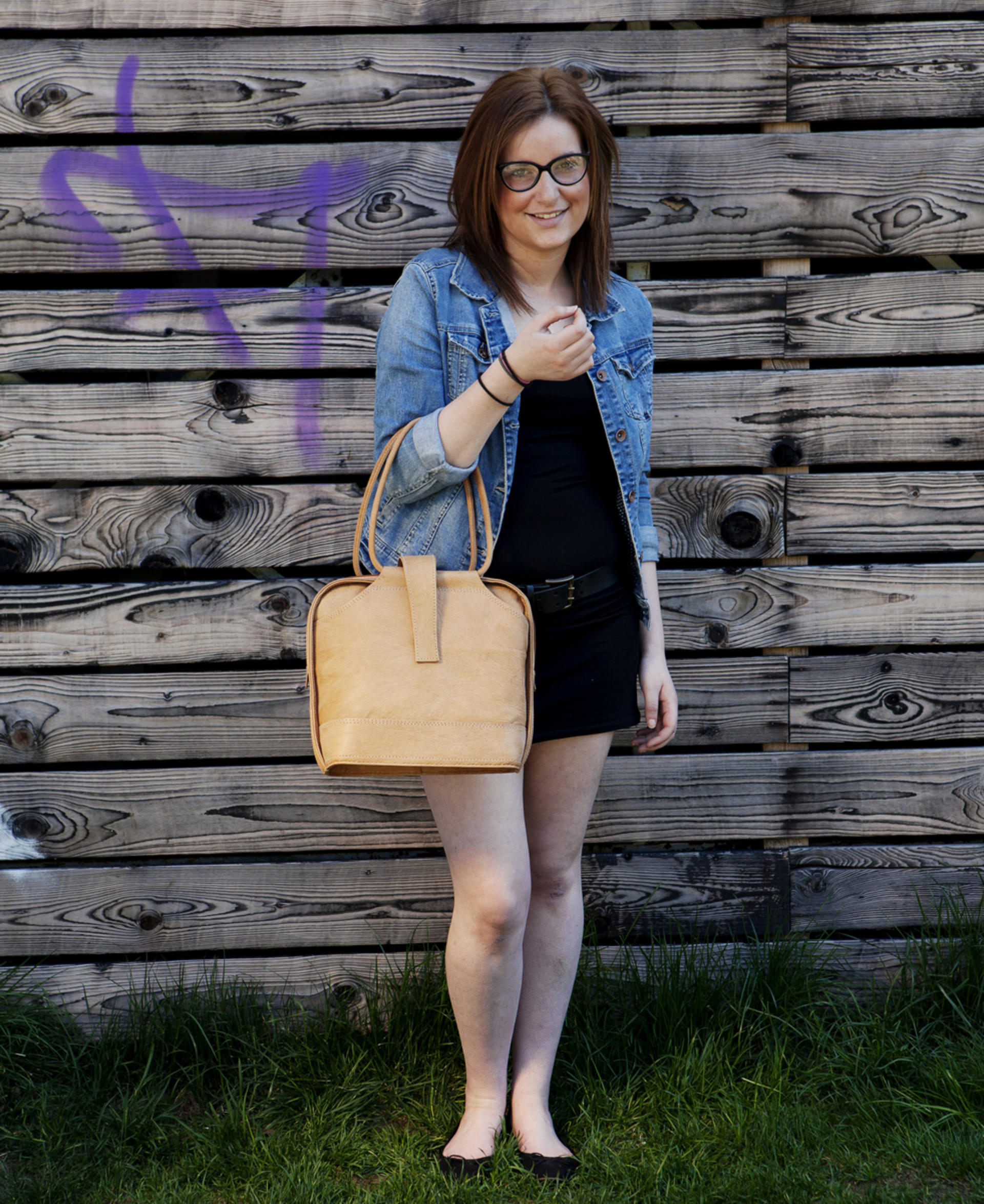 Mila gives many options. It is from high quality naturally tanned leather. Mila is the all natural version of Ninie.
The main compartment is zipper-closed, but there are other pocket options on the outside. It has nice round leather handles that can comfortably be worn on the shoulder. The bag is closed with a leather flap that has a magnet underneath. It has an inside pocket.
This stylish leather bag is handmade in Kabul, Afghanistan. The leather darkens nicely with the time and becomes softer which is a sign of quality.