Sideritis Scardia - Organic Greek Mountain Tea - 40g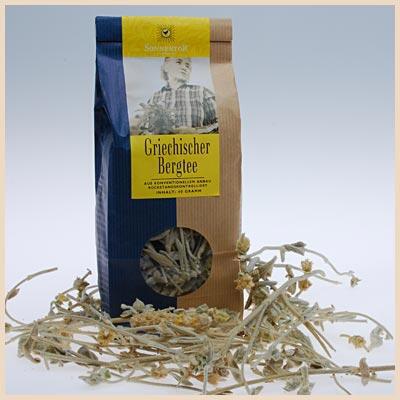 Sideritis scardia has many names. It is also called Greek Mountain Tea, Ironwort or Shepherd's Tea, and is a pure herbal tea. This sideritis scardia is collected in the rocky and stony hills of Greece - away from industry and traffic.


In Greece, people drink sideritis scardia after work every day as a relaxing herbal tea. Traditionally it is used to aid digestion, stimulate the circulatory system and help the body deal with colds and coughs. For the record, the ancient Greeks thought it to be capable of healing wounds made by iron weapons and the Bulgarians attribute properties akin to Viagra to this yellow flowering plant...

Drinking this herbal tea hot or cold is a refreshing delight.
This product is caffeine free and was harvested in Albania.

Preparation: A small fistful of Greek mountain tea" (about 3g) in 0.7 liters of water and simmer for about 10 mins - so do the Greeks!

Thyme honey and lime juice go well with it. Stir until the herbal tea has drawn and has then cooled to drinking temperature.