Organic Herbal Tea Loose Tulsi Sweet Rose Tea 100g Box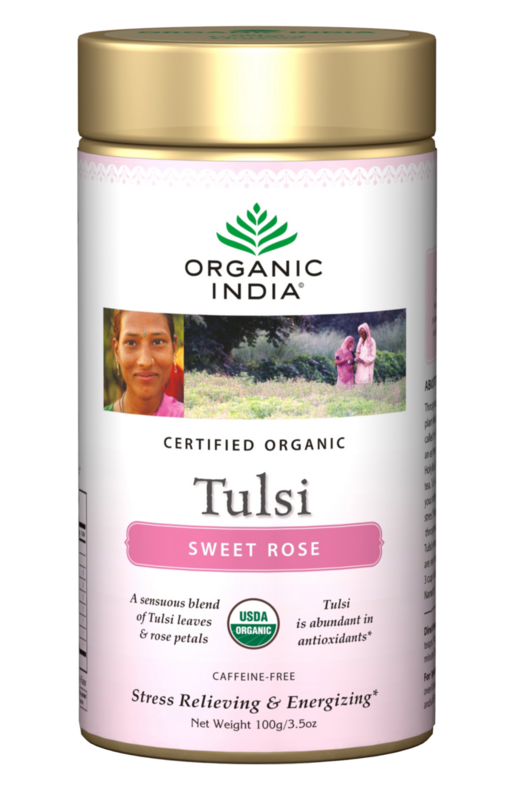 Flavorful Tulsi leaves combined with real rose petals! With soothing chamomile, add a touch of sweetness and you get a rich blend of Tulsi herbal tea.

Contains organic ingredients only:
Organic Vana Tulsi (Ocimum gratissimum)
Organic Rama Tulsi (Ocimum sanctum)
Organic Krishna Tulsi (Ocimum sanctum)
Organic Chamomile (Matricaria chamomilla)
Organic Rose Petals (Rosa centifolia)
Organic Lemon Myrtle leaves
Organic Stevia (Stevia rebaudiana)

This herbal tea is caffeine-free and abundant in anti-oxidants. Contains absolutely no tea.